Regular price
Sale price
$17.99 USD
Unit price
per
Sale
Sold out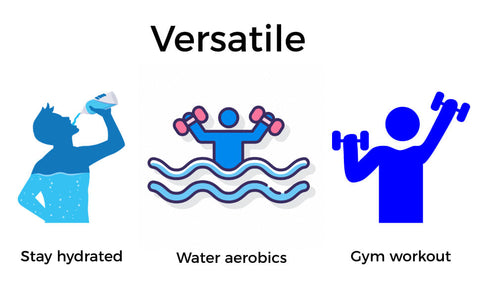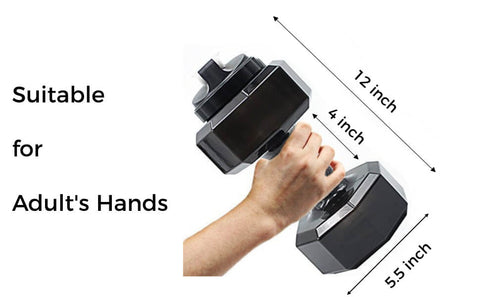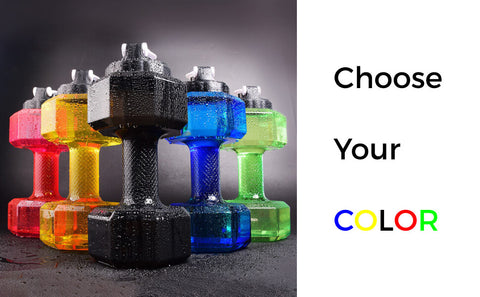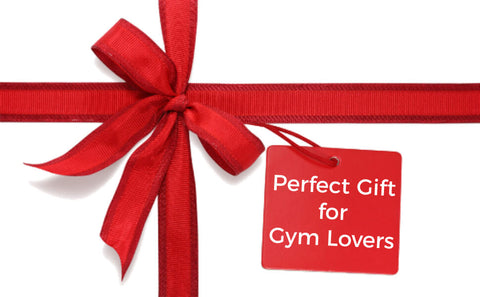 Specifications:
| | |
| --- | --- |
| Weight (full of water) | 5.7 lb |
| Weight (empty) | 0.6 lb |
| Width | 5.5 in |
| Weight | 12 in |
| Volume | 75 fl. oz |
| Color | Black/Green/Red/Yellow/Blue |
Introducing the Hilarious and Powerful 75oz Dumbbell Water Bottle: Hydrate in Style!
Are you tired of boring water bottles that lack personality? Get ready for a hydration experience like no other! Our 75oz Dumbbell Water Bottle combines cool and funny design with incredible functionality, making it the perfect companion for gym lovers, fitness enthusiasts, weight lifters, and even fitness gags. Stay hydrated, motivated, and entertained with this ultimate bodybuilding gift!
Features:
Cool and Funny Design: With its unique dumbbell shape and eye-catching graphics, this water bottle is sure to turn heads at the gym.
Large and Big Capacity: Say goodbye to constant refills! With an impressive 75oz capacity, this water bottle ensures you have enough hydration to power through your most demanding workouts.
BPA-Free and Safe: Your health is our priority. That's why our Dumbbell Water Bottle is made from high-quality, BPA-free materials.
Leakproof and Durable: No more messy spills or leaks in your gym bag. Our Dumbbell Water Bottle features a reliable leakproof design.
The Perfect Gift: Looking for the ideal gift for a fitness lover? Look no further! This Dumbbell Water Bottle makes for a hilarious and practical present.
Designed for gym lovers, fitness enthusiasts, weight lifters, and anyone with a sense of humor, our Dumbbell Water Bottle is the ultimate hydration accessory. Use it during workouts, bodybuilding sessions, or simply as a quirky reminder to stay hydrated throughout the day.
Note: Our Dumbbell Water Bottle is intended for use with water or your preferred beverages. Please remember to clean it regularly and handle with care.
Stay cool, stay hydrated, and stay entertained with our 75oz Dumbbell Water Bottle. Order yours today and bring some fun to your fitness routine!
FAQ:
What are the uses of this cool water bottle?
Keep yourself hydrated.
Aerobics, including water aerobics.
Weight lift, some customers put sand or even cement in it, then this bottle will be much heavier.
Don't worry, Jumigra dumbbell water bottle is leakproof. We have upgraded the structure of the lid and removed the rubber ring inside. This prevents water leakage due to the shedding of the rubber ring.
Yes, the bottom of our dumbbell bottle is flat, it will stand stable when filled with water.
Draw other's attention and receive compliments!

Hold enough water.

Compared with smaller dumbbell bottles, the size of this dumbbell pole is more comfortable for adults to hold.
Share
View full details
Q&A
Who we are?

Jumigra is a registered brand in the United States that specializes in unique drinkware. With our focus on design and functionality, we aim to offer drinkware that stands out from the rest. Trust us to deliver exceptional customer service and a remarkable drinking experience with our distinctive collection of drinkwares.
Do you offer international shipping?

We currently only offer shipping within the United States.
How long does shipping take?

Typically, you can expect to receive your order within approximately 3 days.
What is your return/exchange policy?

We have a 30-day return policy.
Will I be charged sales tax?

You will not be charged sales tax.