Bottle of this week-popsicle water bottle
Posted by Michael from dream2buy.com on
Hello, we are dream2buy.com, an e-commerce website focusing on water bottles.
More water intake to make human healthy;
Less disposable cup to make earth healthy.
We will recommend some great water bottles according to the actual use experience. If you want to know more, welcome to communicate with us.
Our contact information is customer@dream2buy.com
Parents always want their children to drink more water, but it's not easy. What should we do?
A good way is to let the children have a water bottle they like. A bottle that they are willing to take it with them. It would be better if they could show off to their friends.
Now there is such a water bottle.
Let's see what other parents say,
"It's so cute and easy to clean. My daughter likes to wear it as regular purse"
"Daughter loves it"
"Very beautiful the Cup. Great quality. My kids will like it too"
"The quality is good and it is a beautiful bottle. Kids love it "
Yes, kids like it!
Let's take a look at this lovely icecream water bottle.
The design of this bottle is smart. It combines the water bottle with children's favorite food-ice cream, and there are three shapes to meet the tastes of different kids.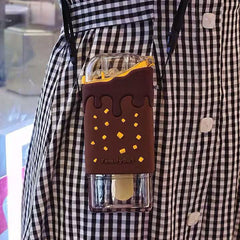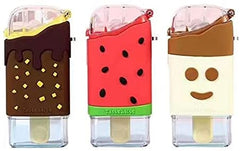 Reasons for recommendation
The purpose is to let kid take this bottle with them, so it can't be heavy. In fact, it can hold about 220ml/7.5ozwater. Empty cup weight 240g/5pound, 460g/1pound after water filling.
The water bottlecontains a strap with adjustable length. Parents only need to help their children to adjust the length. Kids will carry the bottle all by themselves.
The lidcan be opened with a click, which can be easily operated by children.
Straw design is convenient for children to drink without choking.
The water bottleis made of food-grade material, BPA Free.
There are double locks at the mouth of the water bottle, which is100% leak proof. Parents don't have to worry about their children getting wet.
If you want your child to enjoy drinking water, don't hesitate, come and get one
Purchase link: https://dream2buy.com/products/plastic-bottle-9
---
Share this post
---
---